Year 3 settle in to life at New Haw!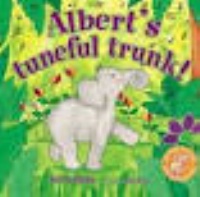 Read how busy our new year 3 children are.
So, after a full week in Year 3, we have settled down and begun our great year ahead! Our year group have been reading the musical book, Albert's Tuneful Trunk by Neil Griffiths. We all applied to be in his band by writing a persuasive letter.
We are very excited to have started our brand new Science topic, 'Amazing Bodies' and we can't wait to learn about all the different bones and muscles in our body.
We have also begun our art topic on Portraits where we will be looking at different mediums and proportions of our faces. We are loving Year 3 so far!