Year 6 visit Chessington World of Adventures!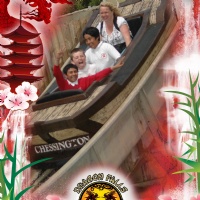 Year 6 have a really exciting week!
While the majority of year 6 enjoyed basking in the sunshine in Osmington Bay, the remaining children had a fantastic week visiting Fallow Farm, Chessington World of Adventures, cooking, having picnics as well as a number of craft activities including making fake wounds on one another!
Mrs McLaughlin led a number of activities, ably assisted by to Mrs Parratt, Mrs Trotter, Mrs Trowbridge and Mrs Hopkins.
Please visit the gallery on the school webiste to see how much fun we've had!