Film projects in Year 5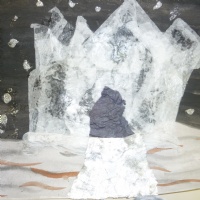 Ancient Greek Myth Project
Ancient Greek Myth Project
By Luis Burkin
In year 5 we have started a film project this term. It is about Ancient Greek myths, which makes it magical. Each class are making films about different myths.
On Tuesday 21st January we started creating a script for the film. It is a very long, but fun, project which will take until Easter.
We will be recording it, so we have to make the characters and draw the setting to bring it to life. In 5E we are creating the myth 'Perseus and Medusa' which has a menacing battle.
This week we have started using watercolours and tissue paper to create a collage of the different settings. After this we will work on our characters in order to make them bold and exciting.
| | |
| --- | --- |
| | |
| Hollie Fulker | Neave Kemp |
| | |