Chertsey Museum Trip - Year 3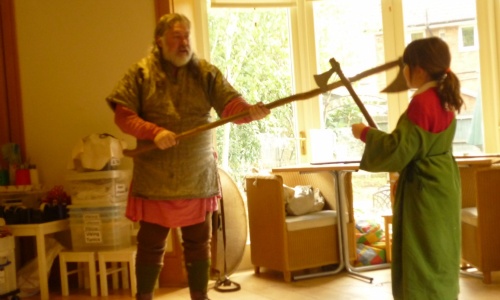 Year 3 went on an exciting trip last week to Chertsey Museum.
We explored the Abbey where the monks lived and Vikings attacked! We also made our own swords which was great fun too! The highlihght was definitely the Viking re-enactor who demonstrated various weapons and even we had a go with them!