Yr 6 Clay Tile 04/11/2016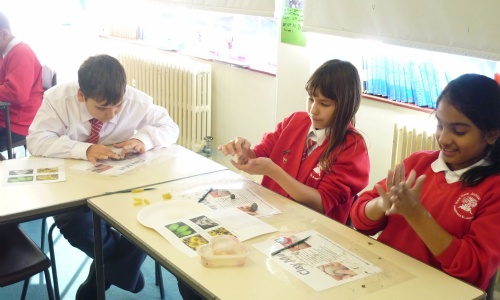 These plaques represented an important event or person in history who stood up for people's freedom and rights.
During their lessons, each class were given the opportunity to experiment with different tools (pasta, pencils etc) to create a variety of intricate patterns. It was amazing to see the beautiful indentations pasta could create. As a result of this, they were able to plan out their design thinking carefully about the words, pictures and symbols they would use. All of the children and adults alike loved this unit of work and developed their technique of sculpting clay.