Year 3 Roman Day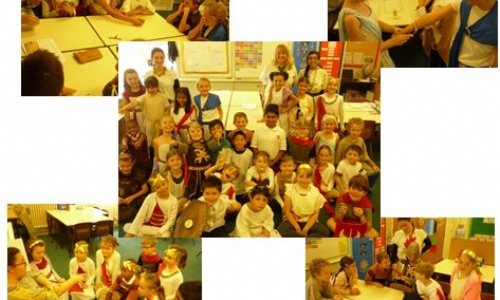 Year 3 had a very exciting day on Monday with our Roman Day.
Elmbridge museum came and did workshops with each class and we learnt that the Romans used to make their slaves clean them with oil (yuk!), we handled some artifacts and compared food from now and then.
Everyone made a great effort with dresing up - even the teachers!