Rachel Morris - Paralympic Athlete visit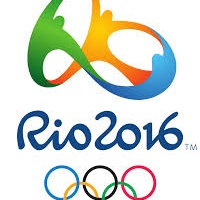 We are looking forward to a very special visit this week.
24/06/2016
Dear Parents
As part of our Sport's Week, a very special visitor will be coming to our school on Thursday 30th June. Rachel Morris is a double Paralympic medallist who is heading to Rio this year. After losing both her legs in her early twenties, she took up hand cycling which led her to win gold in Beijing and bronze in London 2012.
In 2013 she switched to rowing and will be representing Great Britain in her new sport at Rio 2016.
She is kindly coming to talk to us about her very interesting story and answer our questions about her journey so far. In return for her time, our school council has decided that they would like to raise some money to support her trip to Rio.
As a school, we thought a great way to thank her would be by us all coming in on Wednesday 29th June dressed in our favourite sports outfit. We ask that each child brings in a minimum donation of £1. However, if you would like to bring in more, we are sure Rachel would appreciate it!
We look forward to seeing everyone in their fantastic outfits and hope your child enjoys meeting this inspirational woman.
Yours faithfully
Chris and Olivia
Chair and Secretary of School Council