Netball B Team Report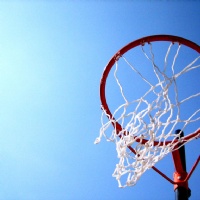 Excitement levels were high upon arrival at BDB School for the WASPs annual netball tournament .
Practise started afternoon well as the B team scored many goals in preparation for the matches to come. All games, against the A teams of other schools, were difficult and presented a very large learning curve.
Although the team lost each game played, their spirit was never dampened and their performance improved significantly by the final whistle.
Well done to all the players and thank you to the enthusiastc supporters.
Alisha Drury, Amy Gibb, Emily Hallett, Aidan HIckman, Seren Mellor, Eva Mik (Captain) Isabel Mik, Chloe Westbrook, Willow Johnson