Fightback to win by Yr 6 Football Team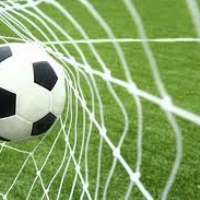 The team started their game against Pyrford nervously and allowed their opponents too much time with the ball. At half time the score was 1-3 against us. The boys took to the field in the second half with renewed energy and determination. An exciting team performance was shown resulting in a stream of excellent goals and by the final whistle the score stood at 5 - 4 to New Haw.
Team:
Zak Docking, Leo Capindale, Ben Clarke, Archie hickford, Liam Kobus, Charlie Wellor, Max Sutherland, William Clements, Kylum Philpott.