Netball Match 29/02/2016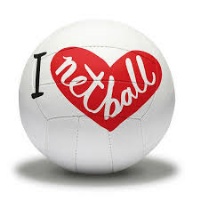 New Haw Community School v West Byfleet 29/2/16 Netball match
The preparation & practice of both teams show that the match will be full of technique and excitement. The formation of both teams were organised to stop any attacks, though Byfleet were caught off guard meaning that an attack from Adam meant that New Haw scored a goal. The first quarter ended with 1 – nil to New Haw.
Imaan started the second round with a successful shoot changing the score to 2 – nil despite superior height of the Byfleet players, the technique of New Haw won them another attempted good shot by Holly. The 2nd round score was 2 – nil.
The start of the 3rd round showed that the degree of both teams had improved, and there was good communication given by New Haw both on the court and off. An amazing double score by Lily puts the score to 4 – nil!! Lily is proving that Byfleet need to up their game. The 3rd round ended an outstanding 4 – nil.
The final round is proven to be the best. Another score by New Haw puts the score to 5 – nil before another 2 shots by the same player, Micah. The game ends with a score of 7 – nil to New Haw.