Football Match New Haw v West Byfleet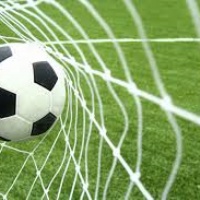 New Haw v West Byfleet (4th February 2016)
New Haw v West Byfleet
During this league game against West Byfleet. The score from the game was 12-1 to New Haw.
The players were William O`Neill, Max Hogben, Hayden Evans, Kahn Johnson, Luke Wisdom, Noah Murphy, Alex Richardson and Jack Gonzales.
The people that scored were Noah with 2, Max with 1. Kahn with 2 , William with 6 and Hayden with 1.
Everyone played well and enjoyed the match. We're training hard ready for our next match