Year 3 - Light in Science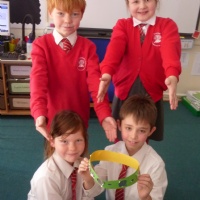 Year 3 - first half of Spring Term blog entry.
In Year 3 this half term, we have been studying Light in Science. We have investigated light sources and reflective materials. Last week, our lesson involved making reflective items of clothing. We used foil because it reflects light and bright colours to attract attention. We can't wait to see what our next topic involves!