Yr 5 Week 18th Jan 2016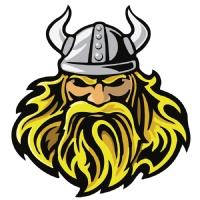 "Help, there's a Viking in my bed!" …is what Year 5 have been saying this week as we explore the story by Jeremy Strong. We have been exploring his humorous style of writing and have tried to recreate it in our own writing, composing letters as though we are the main character Sigurd writing about his visit to modern day Britain. Being a Viking from ancient times, he sees things in a very unusual way!
In Maths, we have been revising our knowledge of angles; how to identify, measure and draw them, plus calculate missing angles. In Science we have begun our new topic of 'Properties and Changes of Materials' by testing the hardness of solid materials. We will continue to investigate next week…
Finally, it is the week of New Haw's Got Talent! Everyone has been excited about this contest. Well done to all of our Year 5 contestants who were put forward to represent the year group; Jakub, Jay, Kayleigh and Hannah. Year 5 certainly has talent!