Yr 5 Blog Week 11th Jan 2016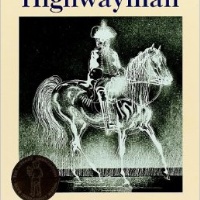 Year 5 have settled back in after a restful break and are ready and raring to work again!
Last week began with looking at the poem 'The Highwayman' by Alfred Noyes, in English. We used this narrative poem to inspire our own diary entries as though we were one of the characters featured; either the Highwayman, his love Bess or the mysterious Tim the ostler.
This week, we all became reporters as we interviewed the characters. We composed our own questions so that we could find out more about their lives, loves and the dramatic events of the poem. Our interviews with the Highwayman, his true love Bess and the devious Tim the ostler were then turned into magazine articles to create our very own version of Hello! Magazine. It was very revealing! Being able to explore the characters' thoughts and feelings in greater depth gave us a deeper insight into the themes of the poem. This was beautifully expressed too in 5C's assembly, where they retold the story of the Highwayman in different ways. Fantastic!