Year 5 and ART WEEK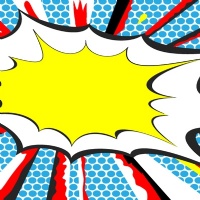 Year 5 have just finished ART WEEK. See what they've been up!
Year 5 have just finished an exciting Arts Week! This brought the term's work on still life and different still life artists to a close, but also included a trip to The Lightbox in Woking, an art gallery and exhibition space. The children's focus was on the Pop Art exhibition, looking at how still life compositions had been interpreted by artists such as Andy Warhol and Roy Lichtenstein.
Two year 5 pupils offer their perspective:
As soon as I walked into the gallery, the vibrant colours immediately hit me; I was excited to see what fun activities we were going to participate in! We walked into the art studio to meet a jolly lady called Abby, who was going to teach us all about Pop Art and how we could produce our own work in that style. First, we took a tile and covered it in printing ink with a roller then we placed a layer of bubble wrap over the ink and, pressing hard, lifted the ink from the tile and covered the bubble wrap with it. We then used this to print a spotted design on to our sheet of paper. Next, we took different coloured pieces of card and drew a striking design which we cut out in the shape or patterns we wanted. We decorated it with felt tip pens. The card design was then layered up using spacers to give a 3D effect over the spotted paper. Our artwork looked very fetching and we left it in a sunlit corner of the room to dry.
After that, we explored the art gallery filled with fascinating paintings and sculptures. I was intrigued; we saw paintings by the famous artist Andy Warhol and much, much more! We were told to make a sketch where we should take one feature from a piece of artwork and then develop it using our imagination to create a brand new design. Working in pairs, we also completed a 'treasure hunt, following the instructions to match the clues we were given on cards to the artworks they were describing.
Before long, it was time to go which was upsetting because it was a very enjoyable trip! I suppose we can always go back!