Year 5's study of "Nightshift"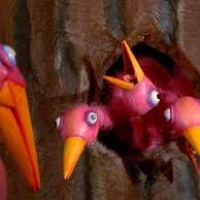 Year 5 develop dialogue for a silent movie.
Year 5 have been treading the boards this week, or at least preparing to, by writing their own play scripts to accompany the silent film 'Nightshift'. They explored the relationship between the key characters and developed dialogue to help convey key events. These skills will be developed next week as the children write and perform their own original play scripts.
In maths, we have been working hard to improve our mental multiplication skills, looking at different methods and how we can apply known facts from our times tables. The children are definitely benefitting from all of that practise! Keep up the good work, Year 5!