Year 5 go down the rabbit hole!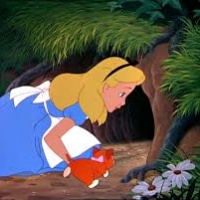 Year 5 explore Wonderland!
Over the last two weeks, year 5 have been busy exploring Wonderland! First in the shoes of Alice, writing a letter to her sister on the riverbank, telling her of all the adventures she's been up to.
After that, year 5 children stepped into the royal robes of the Queen of Hearts, using diary entries to talk about how much – or how little – they had enjoyed the croquet game!
To round off the week, 5C had their class assembly, featuring poetry and music from the various incarnations of Alice in Wonderland, along with some readings of the excellent work produced in English! Luckily, their performance was stellar, leaving all of them with their heads still firmly attached to their necks!!