DT day in year 4.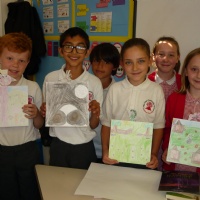 Year 4 have been making their cam toys.
This week in year 4 we have been learrning how to saw wood to make a cam toy. On Wednesday we had DT day, we finished off our cam toys and we had fun designing it.
We have all been waiting to see the year 6 production, Annie! Our class really enjoyed it and were entertained by it.
Rylie