Wasps Cricket Club Tournament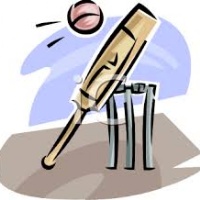 Great sportsmanship shown by New Haw team
A beautiful sunny day for cricket. The Wasps Year 5 cricket tournament was held on Wednesday where ten schools were competing.
New Haw was in a group with Pirbright (eventual winners), Goldsworth and St Johns. We narrowly lost against St Johns (269 to 288) and Goldsworth (252 to 265). Pirbright was an experienced team and showed us excellent skills which we could not match.
New Haw players, (including members from year 3 and year 4) improved their skills during the afternoon, supported each other and demonstrated excellent sportsmanship. Well done to all.
Archie Hickford (captain), William Clements, Callum Gordon, Jarred Taylor, Daksh Praveen, Joseph Peake, Aarush Gupta, Sam Hiscocks.