Learning about capacity in year 4.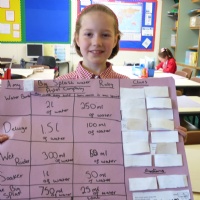 Solving capacity problems with water pistols!
In maths this week, year 4 have been learning about capacity. We learned to estimate and round capacities to the nearest 10ml and 100ml. Also, we converted millilitres to litres. For our learning journey, we used clues to solve a problem related to the capacities of water pistols.