Another busy week in year 3!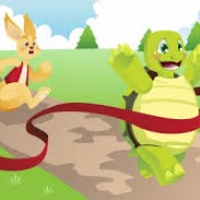 Year 3 are studying and writing their own fables.
This week we will be looking at fables and the meanings behind them. We will edit and write up our own one once we have been inspired by a range of fables in class.
In maths we are moving on to a new formula - multiplying two digit number through partitioning. This will really help when it comes to working out more complex sums.
In science, we will continue to look at light. We are really looking forward to having a half term break and hopefully the sun will shine for us.