Pupil Parliament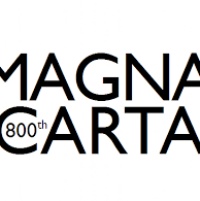 Representatives of our School Council visit Runnymede Borough Council
Magna Carta Commemoration 2015
Menahyl Mashood and Callum Gordon were chosen, as our school councillors, to represent New Haw Community School at the debate on how to commemorate the 800th Anniversary of the Magna Carta.
Manahyl has written a report on the event:
When we had entered the council chamber we were asked to choose a place to sit. We decided to sit at the very front, right next to the Mayor! After a while, the Mayor did a speech about how wonderful it was to see us all there. There were also students from Jubilee who hosted the event, they explained why the Magna Carta was so important to the law. Before we started the pupil parliament presentations, we each had twenty minutes with a student from Jubilee and perfected our presentations. Callum and I also decided to practise our speech even though we knew we'd nail it!
Nervously, Callum and I waited to present our idea. There were ten other school there including our school. After we had done our speech we were asked a lot of questions about why our idea should win. They decided to do a vote and guess what…we were able to use the actual ballot box they were going to use for the elections for parliament on Thursday. I felt very proud and excited. After they counted the votes they told us all who had won. Holy Family school had won with their Unity table where everyone is equal.
We both thoroughly enjoyed the day and felt proud to have our idea heard.
By Manahyl Mashood 5C