Year 4 are busy learning about Roald Dahl.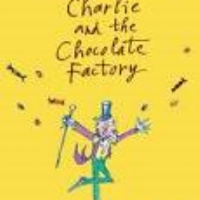 Learning across the curriculum.
English
In English this week we have been learning about how to use different interesting sentence starters and we invented our own sweet or chocolate bar based on Roald Dahl's book "Charlie and the Chocolate Factory". Finally we wrote a description of our chocolate bar or sweet using adjectives, adverbs and connectives.
Maths
In maths this week we have been learning about area and perimeter of 2D shapes. Also we received a letter from the Roald Dahl Museum, and were given the area and perimeter of shapes and we had to draw these shapes onto squared paper with the same measurements.
Other Subjects
In ICT we were analysing websites.
In art we drew characters which we invented in English in the style of Quentin Blake.
In PE we have been practicing different running techniques for athletics.
Finally, in RE we finished learning about Guidance, Workshop and Teaching.