Year 3 are inspired by Jeremy Strong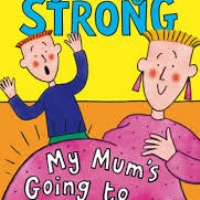 Creating comic strips in year 3!
Last week was Book Week for the whole school. Jeremy Strong visited us, he taught us a huge amount about writing and inspired us to become the best writers we can be!
For the remainder of the week we based our writing around Jeremy's book, 'My Mum's Going to Explode'. On Thursday we wrote a diary entry about the time we made our mum's explode. This week, we will be developing this piece of writing into a comic strip on the iPads.
In maths we have been learning the column method of calculation and in science we are moving on to a new topic: Rocks, Soils and Fossils.