A busy week in Year 3.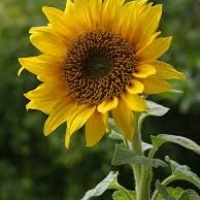 Year 3 study their sunflowers.
Year 3 have started to notice that their sunflower seeds are starting to grow! It is very exciting as each class will eventually have their very own sunflower to care and look after. It'll be great to find out how your sunflowers are doing at home!
We are going to be studying another Anthony Browne story this week called The Tunnel. We will all be finishing this half term by writing a fantastic descriptive piece of writing. At every oppertunity, read descriptive texts with your child and begin to collect a bank of amazing vocabulary. In maths, we are looking at fractions which can be very tricky and we will continue to look at our changing world in science. Finally, we will look forward to seeing you at the English workshop this Thursday.