Maths Week!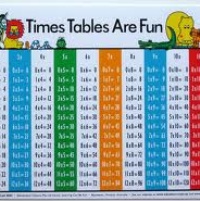 Year 3 are busy with their times tables!
This week is Maths Week across the whole school! In year 3 we will be looking at the 2, 4 and 8 times table. We will be using all kinds of resources and using lots of exciting methods to help us become more confident with our 2, 4 and 8 times tables. Year 3 have also begun our new science topic about Our Changing World. It is very practical based so we will be going outside and investigating our local area.
Lastly, we will be looking at The Jolly Postman; editing and improving our very own letter.