A busy week for year 3!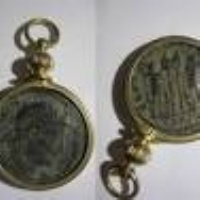 Year 3 make Roman coins and boxes
This week, Year 3 are taking part in a Design and Technology project. Their focus will be to design and make a Roman Coin Box.
Firstly, we will look at the shape and design of the coin box.

Then, we will make the Roman coins out of clay.

Finally, we will make the cuboid and decorate the box.
The children will end the week with a Roman dressing-up day. This is always exciting as we spend the afternoon making Roman shields and focusing on Roman army formations in the playground.
Year 3 look forward to a creative week ahead!