Year 5 enjoy their Ancient Greek workshop.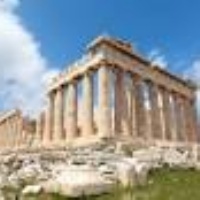 Year 5 immerse themselves in Ancient Greece
Year 5 have had another busy week. A curator from Chertsey Museum visited each class on Thursday to show a large collection of artefacts from Ancient Greece. The children enjoyed learning all about the objects and spent time studying them in detail before drawing them. Anyone coming into the classroms could easily have been mistaken for thinking they were in Troy this week as the children also wrote and delivered speeches as though they were King Priam persuading his people to let the wooden horse inside his city walls. Our history topic has been enjoyed by all this term and as we come to the end of this unit, over the next few weeks the children will be putting the finishing scenes to their Greek Myth film projects.
Christmas preparations are beginning now, the classrooms are decorated and carols can be heard being sung as the children practice for our carol concerts over the next two weeks. We hope to see as many of you as possible at these.