Arts week activities in year 3!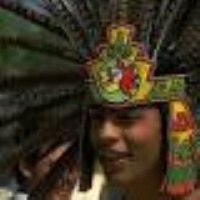 The children learn all about Central and South America.
This is a very exciting week for the whole school, but particularly for Year 3's who will experience their first ever Arts Week in Junior School. This year we are focusing on the Central and South America Countries. We have begun looking at the head-dresses and masks that people have made for homework. We cannot wait to see how they look on! As well as doing all the other subjects during the week, Year 3 will be linking others to Central and South America countries so we can learn as much as possible in a short time.
We will be cooking some traditional food, listening and playing tradiational music and even dancing a tradiational dance. We hope the whole of Year 3 have a thoroughly enjoyable experience that they can keep with them forever.
Bring on Friday for their dress up day, festival style!