A busy week ahead for year 3!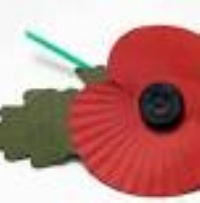 Learning about Remembrance Day.
This week the year group will be looking closely at Remembrance Day as we get ready for our big assembly on Tuesday. The Year 3's have learnt a few facts about the famous date as they look to sitting in silence on the 11th.
We continue to look at forces in Science, where we will be seeing how far objects can travel depending on the force. After last week we know that a force can be a push, pull or a twist. Although we have begun a new History topic, we will still be looking at fictional writing in English that has the theme of Ancient Egypt. We will be creating our own adventure stories based on the book, Tutankhamen's Arrow. We will be continuing to look at dance from around the world and in Games, we lead up towards our Christmas Interhouse Football matches.
What a packed week ahead!!!