Music in 6C!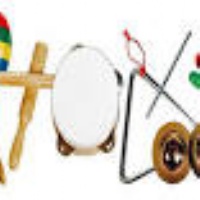 Musical extravaganza in year 6!
On Thursday the 17th of October, 6C were lucky enough to experience a singing extravaganza music day. We were first introduced to a song called 'Relay Race'. To start with, we all tried singing it together in unison. Then we sang in a round to make the song more enjoyable. Using the iPad keyboards, we then practised playing a chord to accompanying the song.
After break, we were then introduced to an African song 'Nanuma Wyaeh, Nanuma' which means 'As we journey through life have we done enough to go to heaven'. This song repeated the title four times but changed in pitch. Practising how to sing in harmony with each other was fun!
When we came back from lunchtime, the musical instruments were out and excitement filled the classroom. Not only one type of instrument lay waiting for us but five: drums, bells, glockenspiels, keyboards and of course our hands for clapping. For the rest of the day we used all the instruments to play the melody for a festival song called 'Junkanoo'.
Music day was a success as everyone thoroughly enjoyed themselves and learned something new!
By Daniel Sung