Year 4 have been writing letters to famous authors!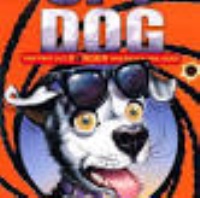 Read Jake's letter to Andrew Cope
This week, year 4 have been writing letters to authors such as David Walliams, J.K Rowling and Jacqueline Wilson. We had to make sure our questions were open- ended and interesting so that they reply with detailed letters!
Here is an example of a letter with really good questions:
Dear Andrew Cope,
I love your books because you always have exciting adventures in them. My favourite book that you have written is Spy Dog Brainwashed.
Please may you answer some questions? If you do, I will treasure the reply forever!
Where do you write your letters?
What was your favourite book as a child?
How did you feel when you wrote these books?
Did you try again a few time?
I really hope you reply. If you do, it will be the best letter in my life.
Yours sincerely,
Jake Burns
(4B)